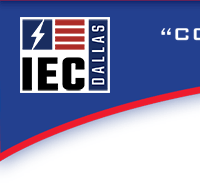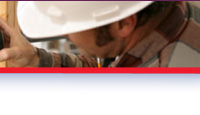 ONLINE CEU Course Catalog ONLINE CEU Login Apprentice OJT Portal Building a brighter tomorrow...
Educating America's Best.

Careers in Electrical Construction

Independent Electrical Contractors
Dallas, Texas



IEC helps you to become a professional

Apprenticeship training
Journeyman and Master Training
Professional Electrician's Program
Continuing Education Programs


IEC Apprenticeship Training Program

Nationally registered pattern standards
Four-year registered apprenticeship program - up to 37 hours of college credit
Curriculum reviewed and revised regularly to include latest changes in technology and code.


IEC Continuing Education

4 Hour Continuing Education courses to renew License
Journeyman and Master Prep Training
Two-year Professional Electrician's Program Course
Chapter-sponsored seminars and programs


CE Online Course Refund Policy: We will cheerfully issue a 100% refund toward your credit card purchase of any Continuing Education course should you be unable to access it on your computer. Once you begin the class, however, no refunds will be given.

Call IEC Dallas at 972-550-1133 regarding refunds.