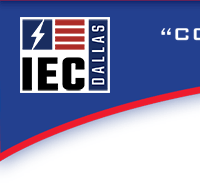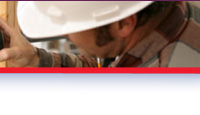 Apprenticeship



Meeting tomorrow's manpower needs through apprenticeship training.



Apprenticeship






Outstanding Apprentice Nominees 1st year

Outstanding Apprentice Nominees 2nd Year

Outstanding Apprentice Nominees 3rd year

Outstanding Apprentice Nominees 4th Year

Our students studying hard to become Journeyman Electricans

2018 Wire Off Contestants with Director of Education Joe Chandler

Contestants taking the written exam for the National Certified Professional Electrician Certification

Students working hard on Wire Off/National CPE Certification

Students working hard on Wire Off/National CPE Certification

Students working hard on Wire Off/National CPE Certification

2018 Graduating Class

IEC Dallas Instructors

Perfect Attendance All 4 Years

Oustanding Apprentice All Four Years

Winner for Outstanding Apprentice all 4 Years
John Powers, Kevco Electric





Apprenticeship Committee





| | | |
| --- | --- | --- |
| Vance Richardson | Mike Bouchard | Don Meyers |
| Jeff Bills | Pat Brown | Doug Sturdivant |
| Andy Mellon | | |





Online Classroom Program



More information coming soon...




What is an Electrician?



An Electrician is a trained, skilled tradesman who combines basic and theoretical knowledge of operating characteristics of electrical equipment and devices, along with physical dexterity, and skill to adequately and safely wire residential, commercial, industrial and other types of facilities. The Electrician's services enable the consumer to use electrical energy for lighting and operating electrical equipment such as motors, appliances, control systems, etc.



Career Path for Electricians






Program Overview



The IEC Apprenticeship is a four year program registered with the U.S. Department of Labor, Bureau of Apprenticeship and Training. Upon successful completion of the program, graduates are awarded a certificate of completion by the United States of America, DOL, and are recognized anywhere you may want to live or work in America.

The following information is provided to answer questions you may have regarding the IEC Apprenticeship Program:

Students work full time while attending class one night each week, 5:30 - 9:30 p.m., from September through May of each year. Students do not attend class during summer months. Students are required to complete 576 hours of classroom training as part of their graduation requirements.
You are supervised by a Journey level licensed electrician for all your on-the-job training while you are enrolled in the IEC program. You must complete 8,000 hours of on-the-job training as one of the requirements for graduation.
IEC instructors are Master electricians with field and teaching experience.
You will receive regular wage increases while enrolled in the IEC program.
Your company supervisor will submit quarterly field progress reports to the IEC Apprenticeship committee to help monitor your progress in learning.
Graduation ceremonies with cap/gown are standard practice. Students may be awarded a minimum 37 hours of college credit for completion of program.
Students must pass each semester's work with a minimum grade of 70 in order to be promoted to the next semester in the program.
Attendance requirements are strict. All students must attend class weekly.
Students are required to maintain their attendance in the workplace. It is important that all students comply with the workplace requirements as set forth by their employing company.
Students may not seek work elsewhere while enrolled in the IEC Apprenticeship program unless he/she plans to quit the program.

Benefits

Excellent Career Opportunity
Great starting wage plus benefits from employing company
Students study under national curriculum written by electrical contractors. Curriculum is updated on continuing basis to incorporate changes in the industry.
Regular wage increases while enrolled in program. Electrical trade one of the best paying trades in the construction industry.
Classroom and hands on training are integral parts of program. Employer provided regular progress reports on grades, attendance and on-the-job training performance
Graduating students may receive up to 37 college credit hours. https://www.acenet.edu/transcripts
Formal graduation ceremony with cap/gown and awards ceremony for all students.
Students compete for various awards and prizes
Scholarship funds available to graduates on a limited basis to continue education
Excellent career path in the electrical construction industry

Interested applicants should contact their employer or call the IEC office at 972/550-1133 for more information.




General Information



Qualifications

AGE - Minimum age 18
EDUCATION - High School graduate or GED equivalent

Applications

YOU MAY APPLY ONLY WHEN THE APPLICATION PROCESS IS OPEN...AND, APPLICATIONS MUST BE COMPLETED AT IEC DALLAS ONLY, 1931 HEREFORD DRIVE, IRVING, TEXAS 75038. PHONE 972/550-1133. APPLICATION FEE: $25.

YOU MAY APPLY DURING THE FOLLOWING TIME PERIOD ONLY: MONDAY thru THURSDAY, 2 P.M. TO 4 P.M. ONLY. NO EXCEPTIONS.

Length of Apprenticeship

Normally it takes 4 years to complete the program of 8,000 hours of on the job training, 576 hours of classroom work with passing grades and passing the required state of Texas journeyman exam to receive your state electrical license.
COSTS - (cash/credit card)

$25 Application fee when you make application to the program
$50 Registration fee due when you are accepted into the program and prior to taking your drug screen and background check.

TUITION - your tuition is deducted from your pay each week by your employer and sent to IEC. Tuition is based on a cents per hour for each hour worked.

1st year - 1, 000 hours of OJT .37 cents per hour for each hour worked
1st year - next 1,000 hours .41 cents per hour for each hour worked
2nd year - .49 cents per hour for each hour worked
3rd year .56 cents per hour for each hour worked
4th year .64 cents per hour for each hour worked

Books

Unless state funding for the program is available, students must purchase books which total approximately $270.


Requirements

Social security card / Current Drivers License / Your own transportation
High School transcript + Diploma and/or GED scores
Evidence of previous electrical experience (if any)
Letter of recommendation from a current or previous employer
Completion of math evaluation at IEC
If Veteran, copy of DD 214
Successful completion and passing a background check and drug screen
Must apply for and receive a state electrical Apprenticeship License from state of Texas
Registration with Selective Service


To Begin Work

Applicant must first successfully pass a drug screen and background check when interview is complete and you are accepted into the program. $50 registration fee must be paid.
After two weeks of employment with IEC contractor member, apprentice will be registered into the program with Bureau of Apprenticeship and Training, DOL.
Applicant must furnish his/her own tools from list supplied by IEC
Starting salary on the IEC wage scale is currently $12.10 hour.
Must have valid state of Texas Electrical Apprenticeship License or cannot begin work.


Special Notes

Apprenticeship is open to all applicants who meet requirements without regard to race, creed, national origin or sex.
For more information call 972/550-1133 between 9 am. and 5 pm. or visit us on the web at www.iecdallas.com.