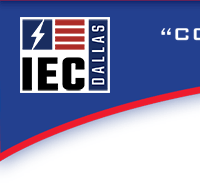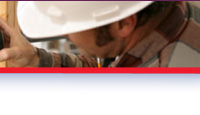 Continuing Education





Program Overview



IEC Dallas has developed an ONLINE Continuing Education course system for renewal of your State electrical license. What a convenient way to complete the requirement to renew your license!

You can complete your 4 hour Continuing Education class on line in the comfort of your home and at your own pace. (We'll also offer classes at our office in Irving for those not having the use of a computer).

Whether you complete the assignment in one setting of 4 hours or stretch the class out in smaller increments will be up to you. You may work at your own pace and convenience in completing your continuing education requirement.

IEC Dallas will provide the Texas Department of Licensing and Regulation a record of your completion along with a copy of the Completion Certificate to you as part of your requirement to renew your license.

At IEC Dallas, we are fully aware of the requirement by the TDLR. and will deliver a course that fully satisfies the state law. Be careful of others who may offer a class who have not considered the state law requirements for continuing education.



IEC Dallas offers...

Internet based learning program. Go on line to complete!
Done in the privacy and comfort of your home...and at a pace YOU SET.
Complete the 4 hour requirement a "little at a time" should you chose or, all at once. Program designed to start, stop and resume at your command.
Certificate of Completion provided to you for state requirement.
IEC communicates with the Texas Department of License and Regulation to inform them of your course completion.
No time and money spent traveling to and from a class. Save money and hassle.
You can be sure the IEC Dallas "Online Course" complies with State law and requirements of Texas Department of License and Regulation!